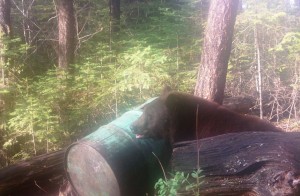 Our 2015 spring bear hunt with high numbers of color phase bears is well underway.  Most years we average about 60 percent of our bears being some other color other than black, but this year is different.  For every 10 bears we have on camera, 8 of them are chocolate or auburn colored.
I'm sure that next year will get back to normal, but this year may just go down as the color phase bear year to beat all years.  It has been a strange spring weather wise.  With it being warm early, then cold, then back to warm again.  Just in the last week the bears have really started to hit the baits steadily.
We'll keep you up to speed as the spring develops, but so far it's been the spring of color!