Miles High Outfitters is at the top of the class when it comes to expert Idaho Elk Hunting OutfitterS & GUIDES.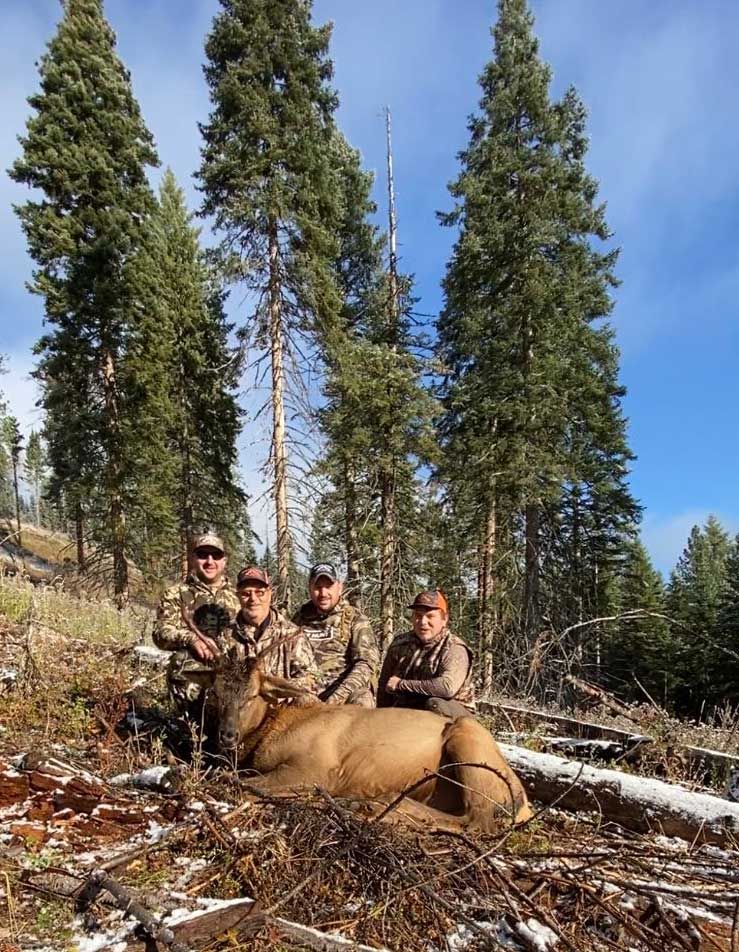 Miles Hatter cut his teeth on hunting all over the northwest territory in Idaho, Alaska and other nearby wilderness areas.   
Today, Miles is well regarded as a proficient hunter and outfitter in his own right, with a lifetime of experience plying his trade, seasoned by the many years as a second generation guide.  As a veteran outfitter,  Miles High Outfitters hosts quality hunts for clients from all over the U.S. and he cares about the results of your experience in the Idaho backcountry.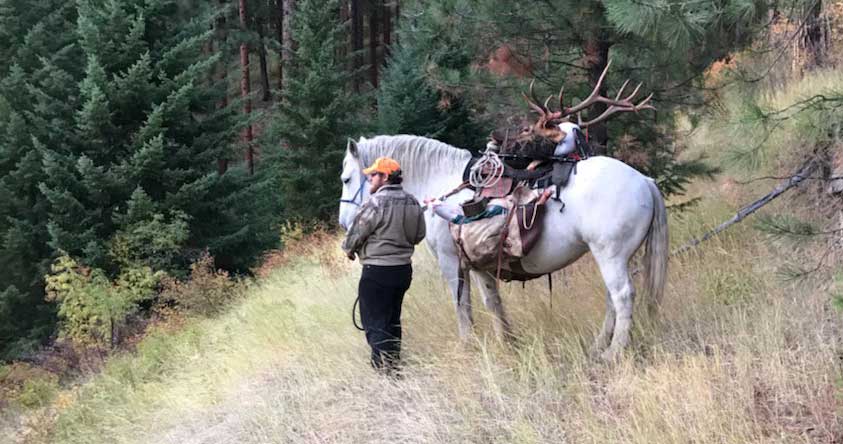 Miles High Outfitters takes a limited number of hunters, thus ensuring high success rates the most other outfitters can't.
We believe in QUALITY over quantity, a hallmark of the integrity and loyalty that you'll find in a young outfitter of this caliber.
If you love to hunt for monster bull elk, Miles High Outfitters targets and harvests trophy class bulls season after season, whether it be with archery in the rut or rifle in October, our pre-hunt scouting and hard work really pays off.  Idaho is one of the few states remaining the offers over the counter elk tags which is something hunters should really take advantage of.  There's no sense in waiting 4, 5, 6 or even more years to take the bull you desire, when you can come to Idaho next year and get the job done.
It's well known that one of the most exhilarating hunting experiences in the world is in pursuit of big bulls during the heat of the rut!
During this hunt you'll get up close and personal with the most iconic big game animal of the west with most shots being 20 yards or less.
You will have to be mentally prepared for this adventure, especially if you've never done it before.  The first few times a hunter ever gets within spitting distance of an enraged bull elk it can flat out rattle them!  So you have to be ready before hand to make good on that shot.
Miles High Outfitters also offers a unique hunt for late season bulls in the migration.
This hunt takes place in December and is a great combination hunt with whitetail, mountain lion or both.  If you're looking to get the most bang for your buck, and a high quality wilderness experience in the remote corners of the Central Idaho wilderness,  this could be the hunt for you. Contact Miles Hatter at 208-697-3521.   Please keep in mind that all outfitters spend a lot of time in the woods without cell service. Please rest assured, Miles will respond to your voice message or emails as soon as cell service is accessible.