The western landscape has changed dramatically in the last decade and with that comes the most hair raising hunt the lower 48 states has to offer:
The giant and vicious predator known as the Canadian Grey Wolf.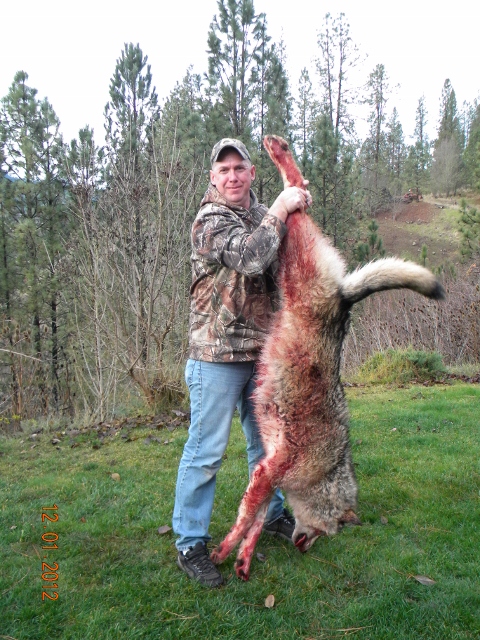 Without question, the grey wolf is the most cunning of all game animals and perhaps no hunting experience can equal matching wits with the ghost of the Western woods.  
You'll be on the edge of your seat from day one of this hunt.  A combination of calling techniques will put you on the wolf's door step, the only question will be if you have the nerves of steel to hold a steady bead as a half dozen or more of the wild's most lethal killers approach your position.
If you're ready for one of the most hair raising guided predator hunts available in Idaho, contact Miles High Outfitters to arrange  your Idaho Canadian Wolf hunt and lets get your adrenaline SMOKIN!
Canadian Grey Wolf Photos