Trophy class Idaho mule deer hunts now being offered at our private ranch in central idaho.
We also offer elk mule deer combo hunts.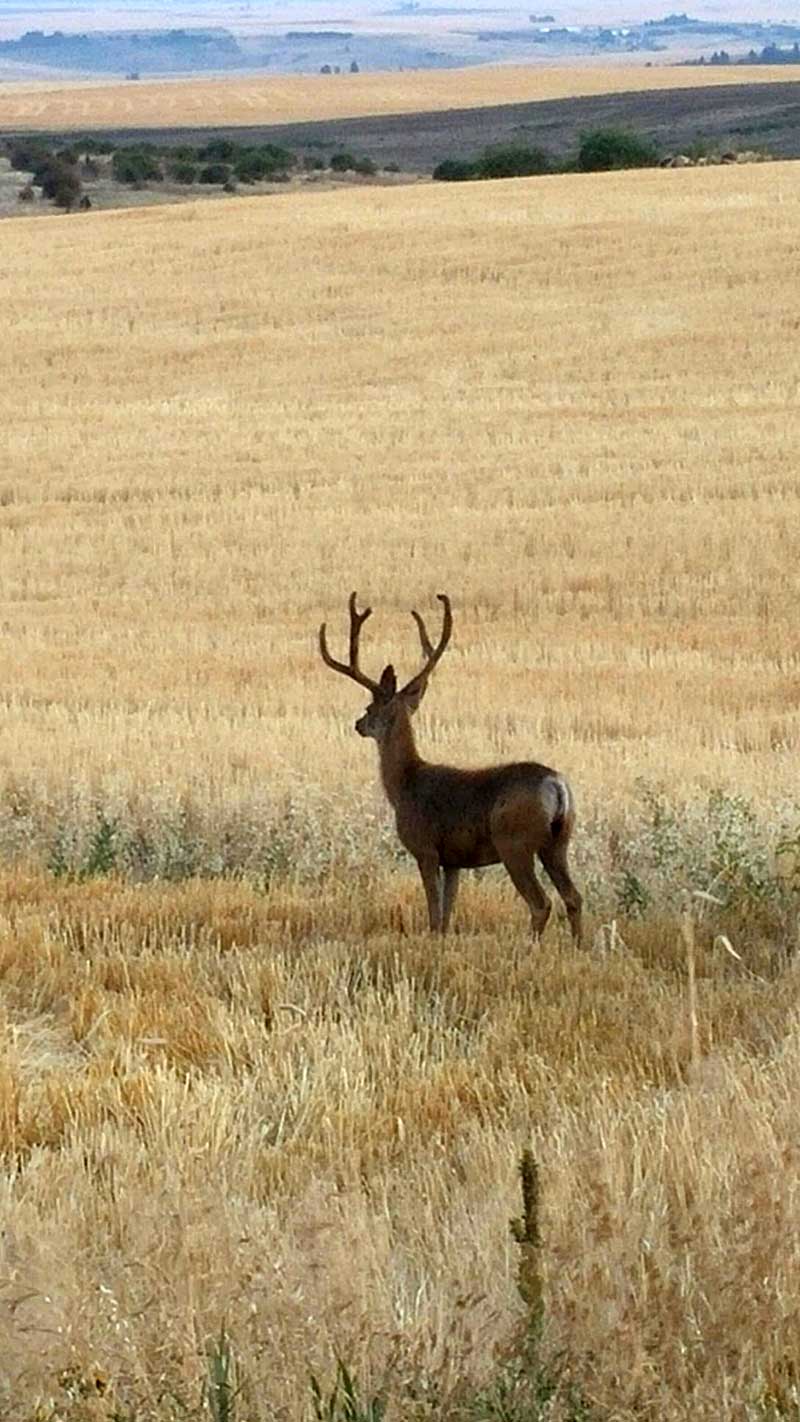 Mule deer hunting on this Idaho private ranch represents how it used to be,  with the real opportunity to take record book mule deer bucks every year.
The average size buck on our property will be in the  170 – 190+ class.  
This is not the type of hunt where you will be shooting small or management bucks. Whether you are an avid archer or die hard rifle hunter,  you will be able to take the buck of a lifetime here.
The mule deer that you will be hunting on our private Idaho ranch property are intensely managed and unhunted by the public.  There are many years of hard work and dedication that go into providing each hunter the buck of a lifetime.
On your hunt you will have the opportunity to look over several mature bucks and decide which one would look best on your wall.
This is a true hunt for the size of mule deer buck that can be found in very few places.  We have hunted all of our lives and have never come across a piece of ground with a resource as special as this.  This Idaho Private Ranch has the best mule deer hunting resource we have ever seen and we plan on keeping it this way with our strict management techniques.  With several thousand acres of private hunting that we have acquired over the years, all of our lands are strictly managed for trophy heads and healthy animal populations.
You will not be disappointed in your hunt.